SIMPLICITY. FLEXIBILITY. QUALITY.
At Cott, we believe that even the most comprehensive solutions should be simple. That's why our hardware is plug&play and contained within a single unit for an all-in-one, turnkey approach to providing powerful fully-integrated IPTV services to the hospitality industry.
From the smallest boutique guesthouses to the largest hotels, hospitals, and cruise ships, we've got you covered. Installation and configuration are practically child's play and can even be done remotely.
Both the end-user and admin interfaces are intuitive and user-friendly, yet fully-customizable – allowing for the easy addition of features, branding, products, apps and menus.
Our IPTV solutions work flawlessly on any platform and on any brand and can be seamlessly integrated with over 90% of major hotel management systems. We are always evolving and pushing forward at the leading edge of the state-of-the-art and all our updates are free.
There are no hidden maintenance, subscription costs or monthly fees. So, with a single payment, you get a scalable, customizable, personalized, complete and versatile system to meet all of your IPTV needs.
With remote installation, flexible configuration, free updates and a year tech and service warranty, you and your customers only need worry about what movie to watch or whether to have your massage in the morning before that walking tour of the Old Town you just booked or wait until you get back to the hotel and hit the sauna as well.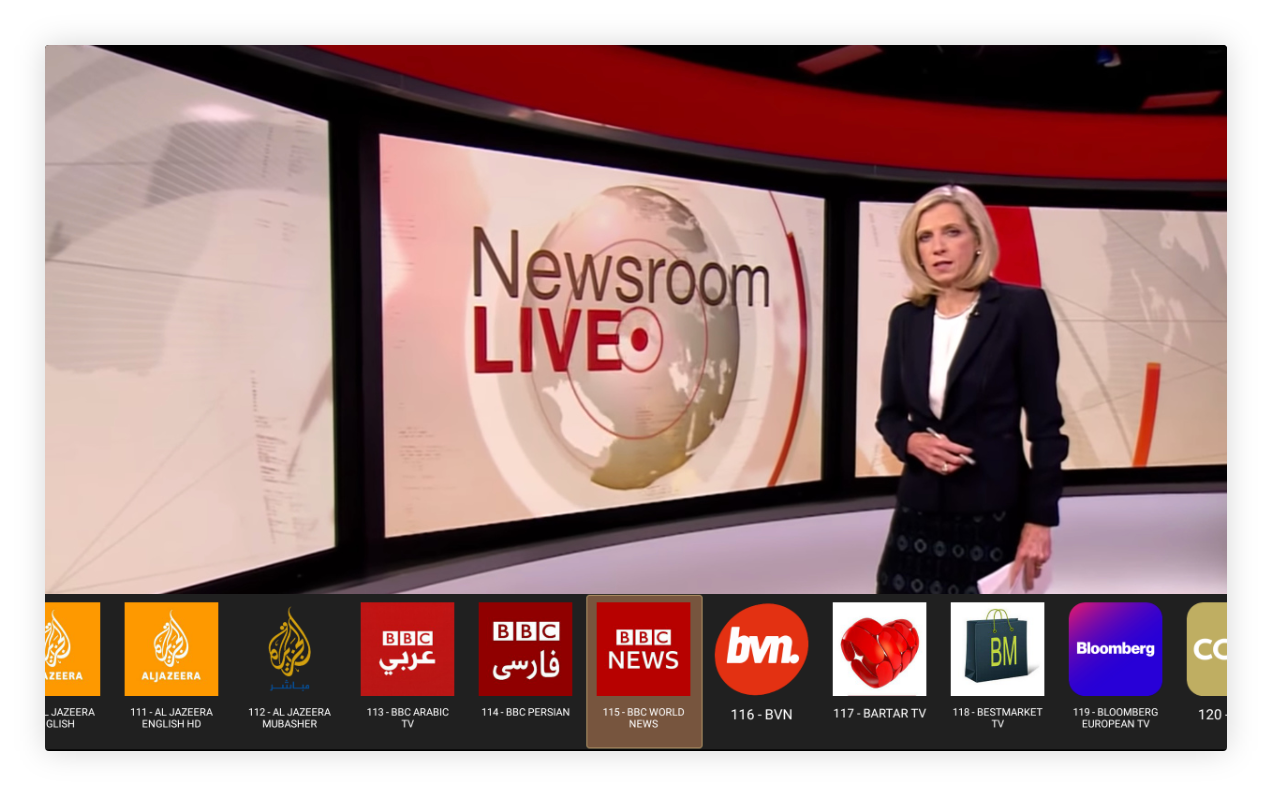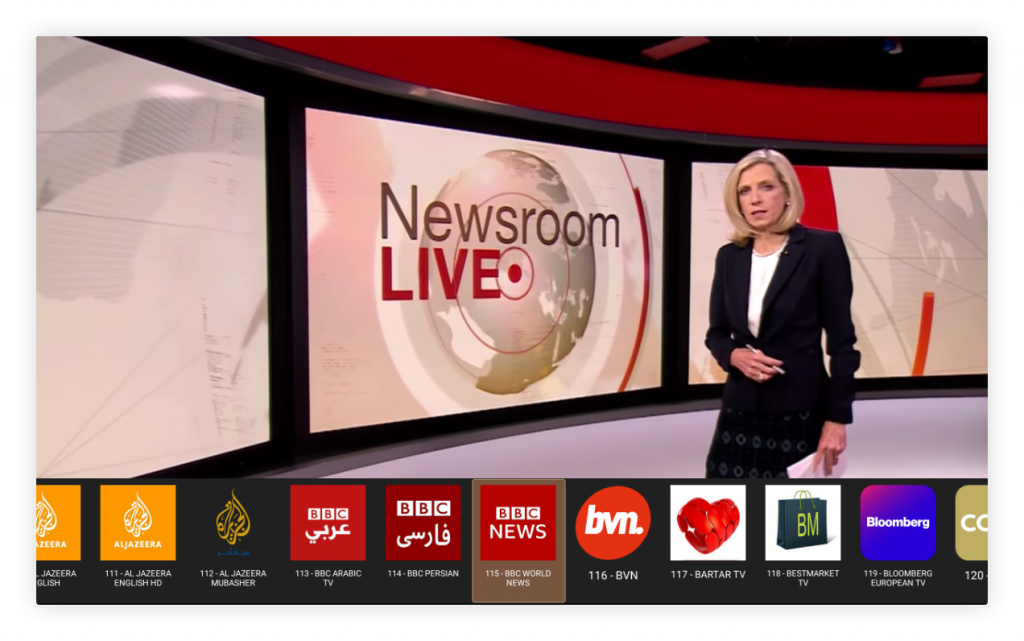 A SINGLE, ALL-IN-ONE, PLUG&PLAY UNIT
Our entire design follows the Japanese "poka yoke" (mistake-proofing) philosophy: to create a product so simple as to leave no room for error.
Utilizing the benefits of plug-and-play, it's very easy to set up and configure, and can even be done remotely in minutes – to get you up and running the very first day.
Eliminates the need for extra boxes, patches, converters and cables.
A single remote takes care of everything.
WITH OUR SYSTEM, YOUR GUESTS CAN ENJOY
Our interactive and intuitive user interface allows your guests to stream content.
Including any broadcast channels from satellite or terrestrial sources.
Video on Demand (VoD) from your movie archive (with synopses and ratings generated from IMDb).
CatchUp TV.
Sort by language and/or any custom category like news, movies and cartoons.
The direct satellite feed requires no extra bandwidth.
YouTube™ comes pre-installed and can be searched via remote or voice commands.
Add your own apps to the options on offer.
Your guests can even connect with their mobile phone to view and mirror content.
View the pictures they took that day or enjoy a Skype call on the big screen.
Casting also allows the seamless use of Hulu™ and NetFlix™ over the network.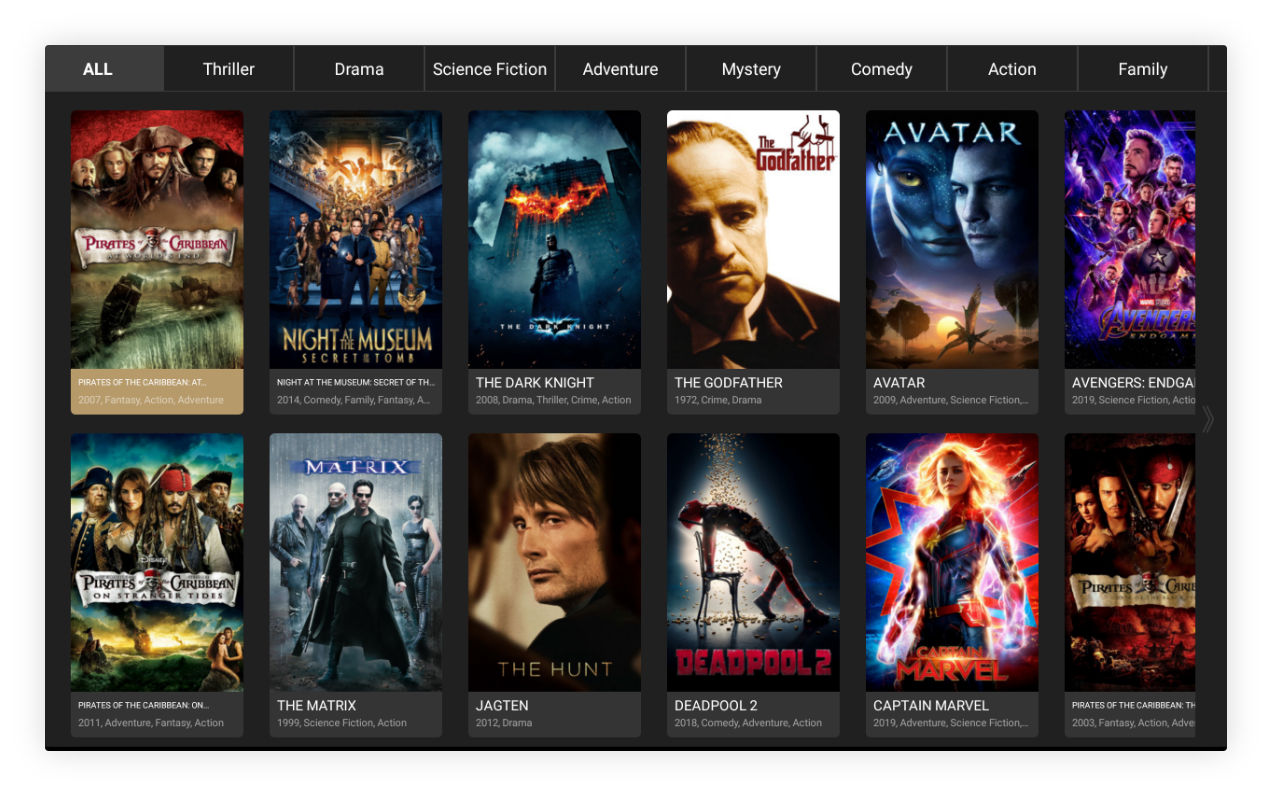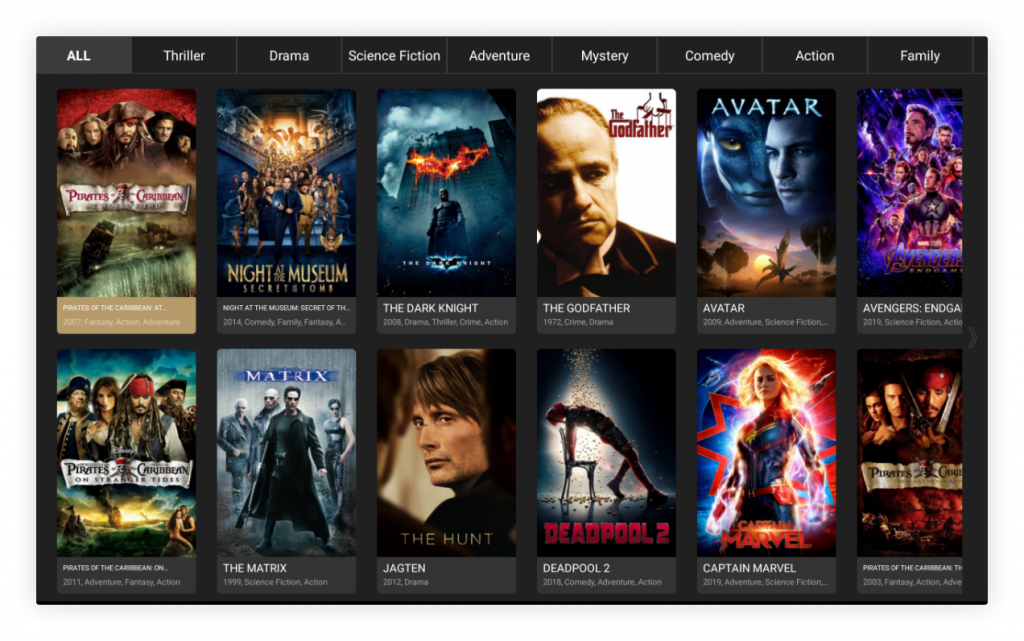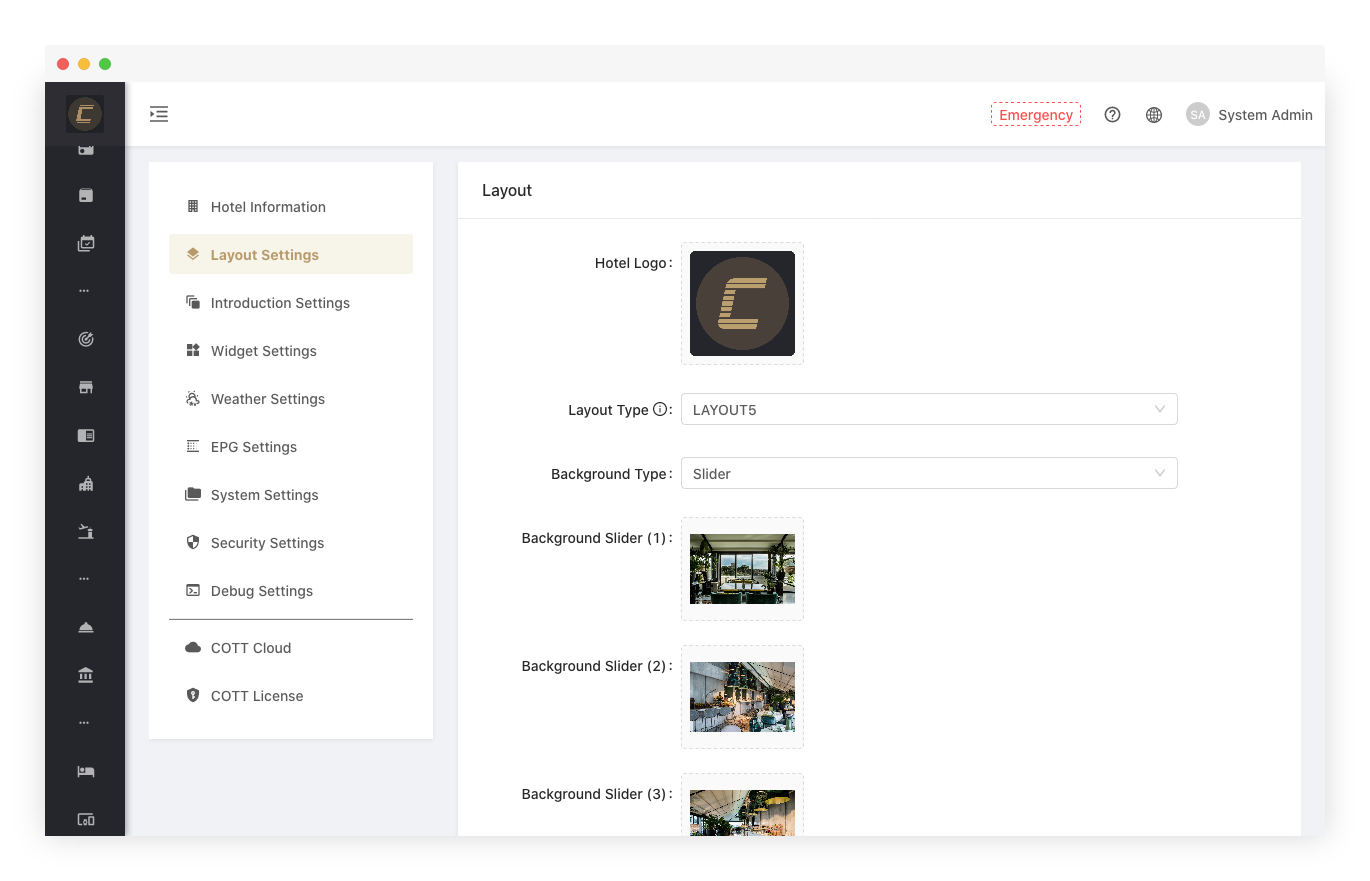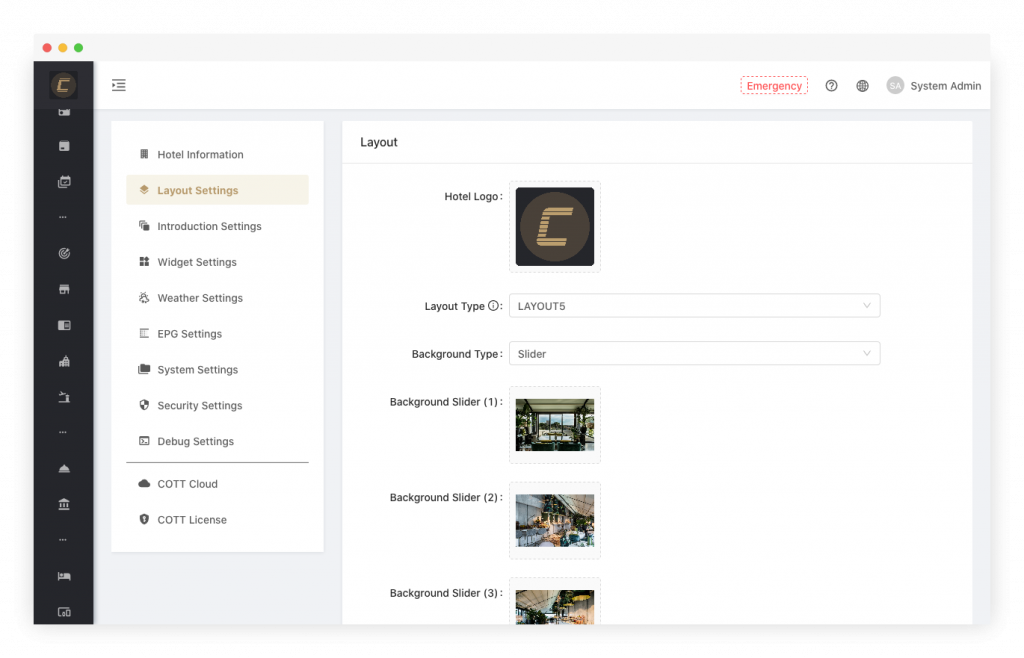 COMPLETELY PERSONALIZED TO YOUR OWN BRANDING
Seamless hotel marketing, custom advertising (including video) and even look and feel (with four customizable layouts/skins to choose from).
White-label branding can be entirely tailored to your hotel.
Our UI/UX experts with the help of our Marketing Team have created a flexible design that allows you to showcase your hotel and promote your services under your own logo and even play your video ads in a memorable way to reinforce your brand.
FULLY CUSTOMIZABLE
Menus and features can be added and prioritized according to your needs and any additional services on offer.
Personalized guest welcome and language selection.
The ability to book local tours, airport transfer, a personal trainer, massage, spa, laundry service or hairdresser.
Make restaurant reservations and order room service with minibar and restaurant menu browsing.
Complete and detailed billing for cost control and express checkout.
Local flight info, wake-up calls and weather reports.
Basically, any proprietary or third-party data links: the only limits are your own imagination.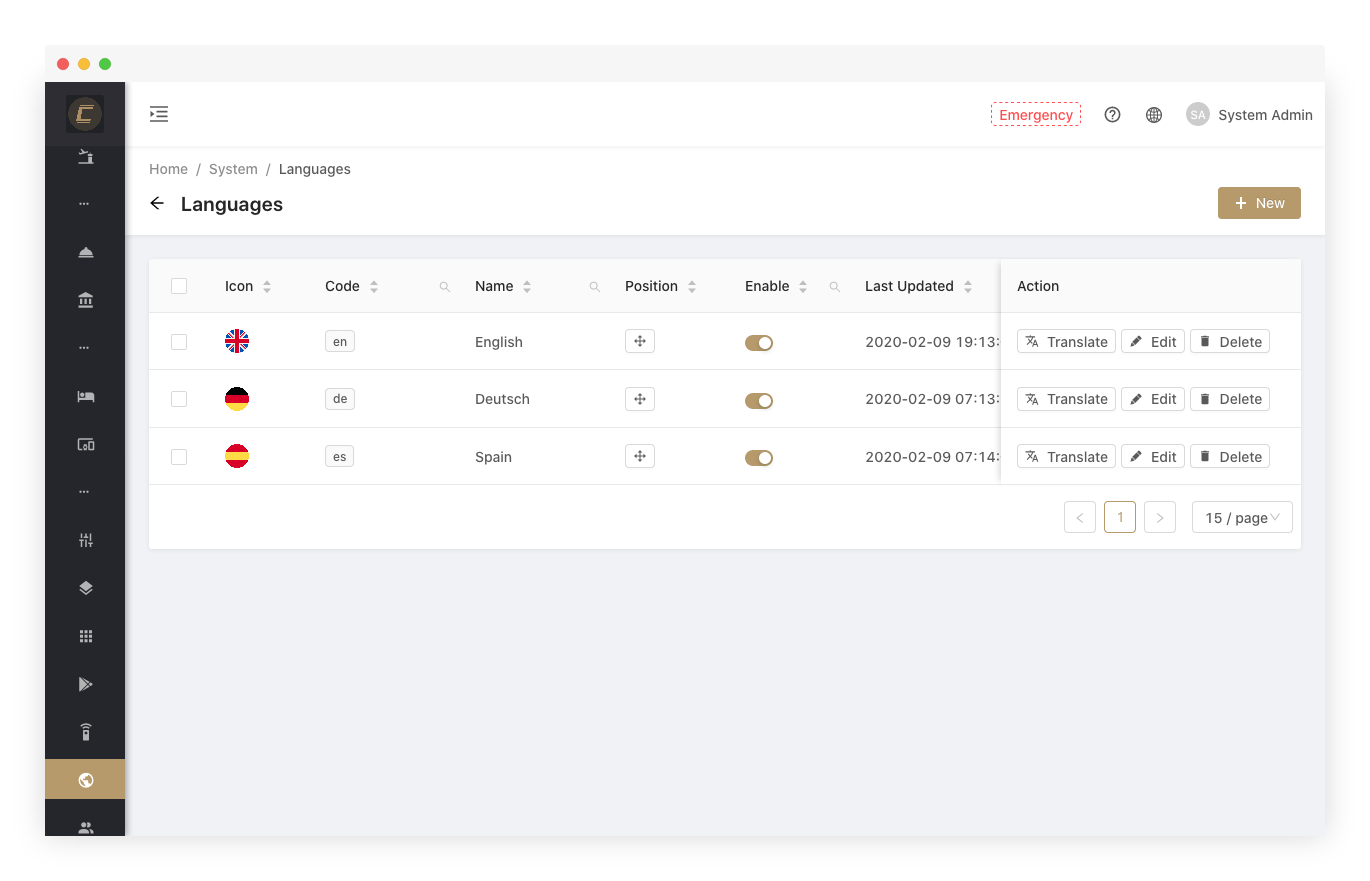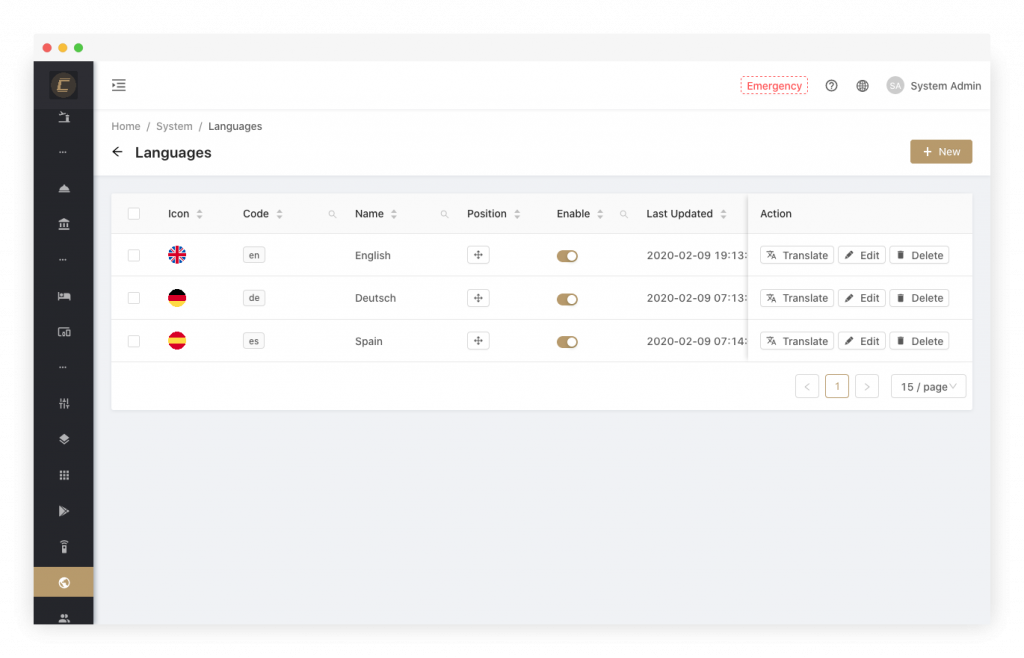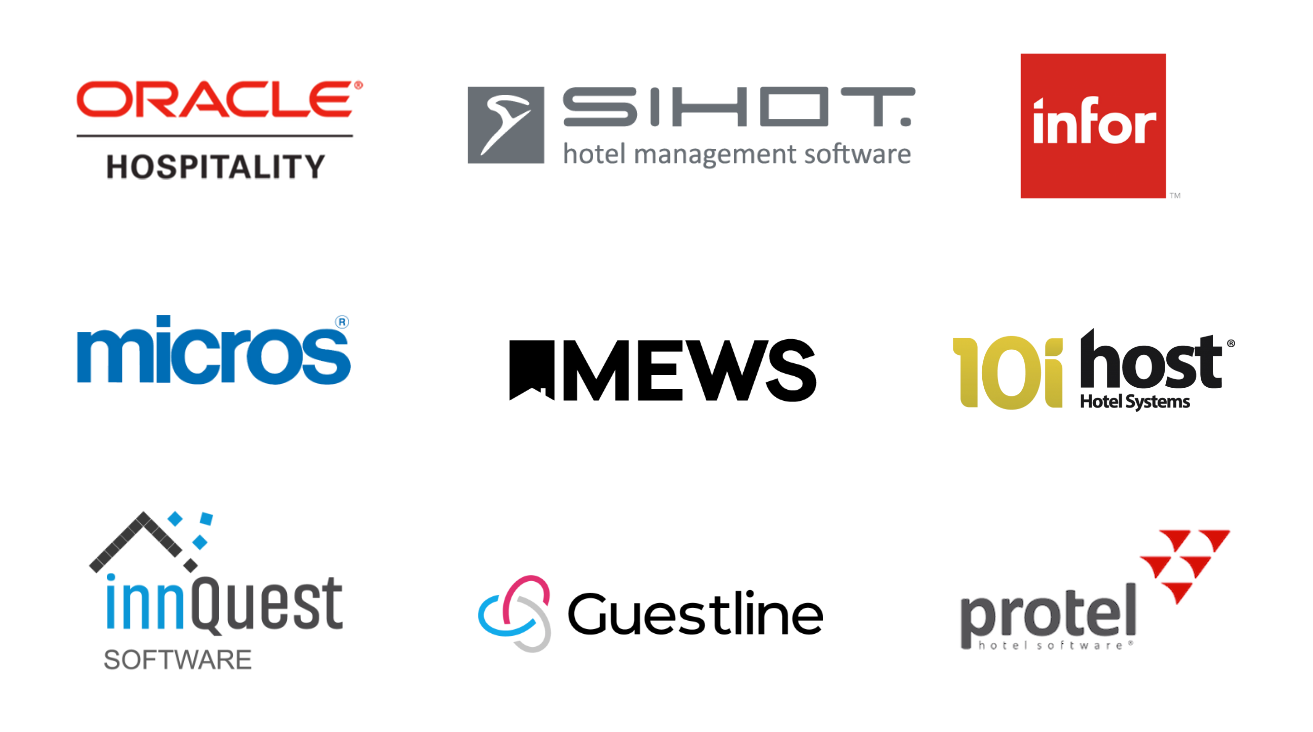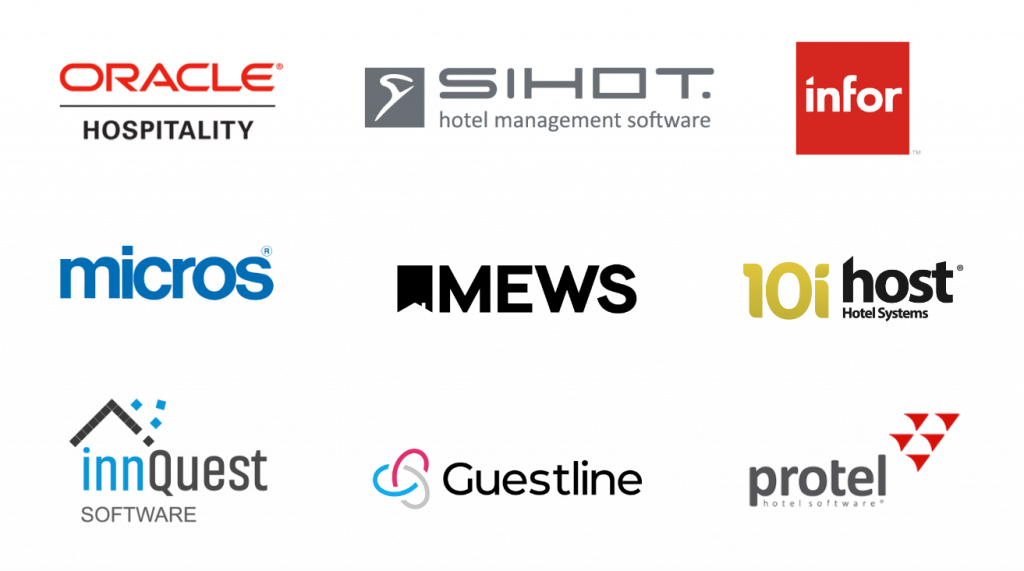 FULLY INTEGRATED
Not only with your hotel management system, but even with your alarms and guest messaging systems!
As well as with your CCTV cameras to provide views of the ski slopes and actual outside weather conditions.
Broadcast guest messages to all, a single guest or groups.
No more disturbing guests with non-urgent messages or offers they may not be interested in.
THE ADMIN INTERFACE IS
Simple, intuitive and user-friendly.
It's really just a matter of minutes to train any of your staff on even the most advanced features.
No vendor lock-in!
Our system is compatible with your existing equipment as well as any future commitments.