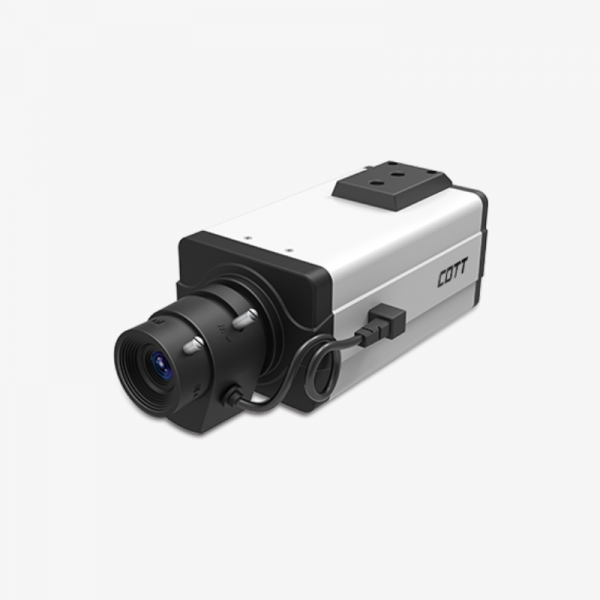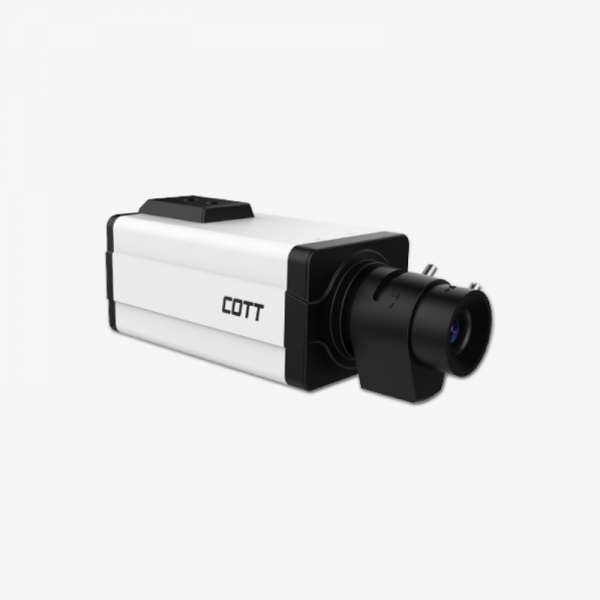 H.265+ Pro Box Network Camera
Day & Night Camera with Powerful Auto Back Focus
2/5/8MP · 3-in-1 Super WDR Pro · 0.001Lux Ultra Low-light · VCA · 120fps · PoE
Video Content Analysis (VCA)
COTT VCA with 10 detection modes provides advanced, accurate smart video analysis for COTT network cameras, enabling a more comprehensive surveillance function and quicker response to different monitoring scenes. Modes include: Region Entrance, Region Exiting, Advanced Motion Detection, Tamper Detection, Line Crossing, Loitering, Human Detection, People Counting, Object Left and Object Removed.
4K Video Viewing Experience
COTT's 4K H.265+ Pro Box Network Camera delivers up to 4K resolution (3840*2160, effectively four times that of Full HD) at 15 frames per second (fps), it provides users with an ultra-high-definition video viewing experience.
Powerful Auto Back Focus
Equipped with ABF technology, COTT's H.265+ Pro Box Network Camera is able to adjust the position of the image sensor achieving optimal focus to complete the last step of focusing by pressing only one button.
0.001Lux Ultra Low-light
The starlight camera is able to deliver highly detailed color images even in low light environments reaching 0.001Lux (Color) or 0Lux (B/W), and near infrared light environments without any supplementary lighting.
3-in-1 Super WDR Pro – 140dB
We upgraded our 3-in-1 Super WDR Pro outputs to three frames per line, and are able to bring more details especially to moving subjects. What's more, it greatly improves image quality by reducing smear and noise. The ratio that the brightest light signal values can be divided by the darkest light signal values is up to 140dB.
120fps
With the industry-leading frame rate reaching 120fps, this COTT Network Camera can easily capture images without latency despite any high-speed movement.
Versatile Interfaces
On its base, the H.265+ Pro Box Network Camera comes with a whole array of built-in interfaces such as PTZ control, Alarm I/O, Ethernet port, power connector, SD card slot, reset button, Audio I/O, power and error LEDs. Such a complete interface is designed to meet all of your video surveillance needs.
SIP/VoIP Support
The 180° Panoramic H.265+ Pro Box Network Camera features industry-leading SIP/VoIP functions and video streaming for mobile phones and video phones.